To Ollie Cantos, the father of 18-year-old triplets Nick, Leo and Steven Cantos, they are "ambassadors of the possible."
In October, Nick, Leo and Steven Cantos of Arlington, Virginia, each earned the rank of Eagle Scout, the highest rank in the Boy Scouts.
It is an incredible feat for the trio who have been blind since birth and they credit Ollie Cantos with helping them to reach the achievement. Ollie Cantos, who was also born blind, adopted the trio in 2010 when they were 11 years old.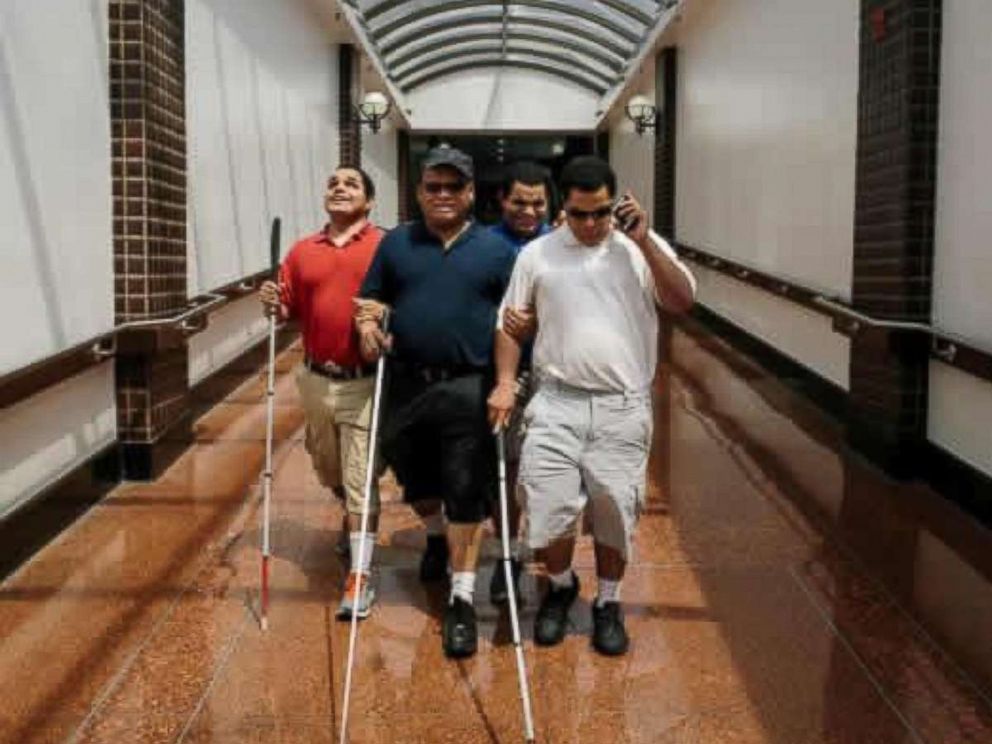 "Having the boys in my life has been nothing short of a series of miracles day after day after day from the very day that they came into my life," he told ABC News. "Life has just never been the same."
With their father's support, Nick, Leo and Steven Cantos learned to get around their new neighborhood and home. Like other teenagers, they play video games, help out in the kitchen and go fishing. Leo Cantos said cooking was a hobby each brother enjoyed.
For the last six years, though, the Cantos brother devoted their time and energy to rising through the ranks of the Boy Scouts.
Leo Cantos said the brothers would not have known about Boy Scouts of America if it hadn't been for their father's encouragement.
"He was the main catalyst and the main reason we are Eagle Scouts now," Nick Cantos said of his father.